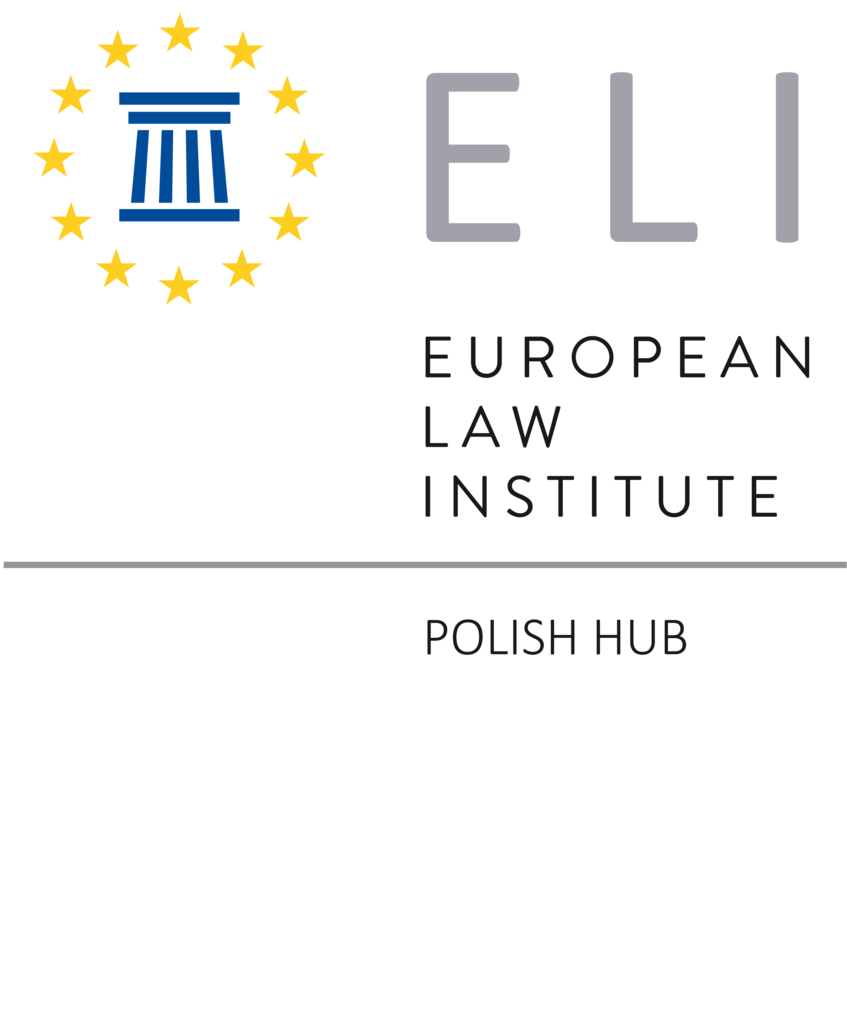 The ELI Polish Hub, chaired by Ewa Baginska and Marek Wierzbowski, was formally established in February 2015 under the initiative of Marek Wierzbowski, Ewa Baginska and Marlena Pecyna. To mark this endeavor, an evening of presentations and discussions, at which several eminent Polish lawyers as well as then ELI President, Diana Wallis, spoke, was held at the premises of the Polish Council of Legal Councillors in Warsaw, in the evening of 16 February 2015.
ELI Members based in Poland held a meeting at 16:30 to discuss the establishment and nature of the Hub, while the event proper began at 17:00.
Attendees heard from Maria Ślązak (former Vice-President of Polish Bar and President of CCBE), Marek Safjan (judge at the Court of Justice of the EU), Maciej Szpunar (Advocate General at the Court of Justice of the EU), Arkadiusz Bereza (Vice-President of the Bar Association) and Diana Wallis, who spoke about the mission of the ELI and its most current projects. The ELI already has a strong Polish representation among its membership, such as ELI Council member Marek Wierzbowski, who is one of the main organisers of the Hub launch, and it is certain that the establishment and running of a national hub will further spread information about the ELI and its work throughout Poland and secure valuable new members from the region.
Upon registration with the ELI, individuals become automatically members of the Hub in their country of residence, provided no objections are raised. You can find the list of members by country of residence here.
Past Events