Digital Law SIG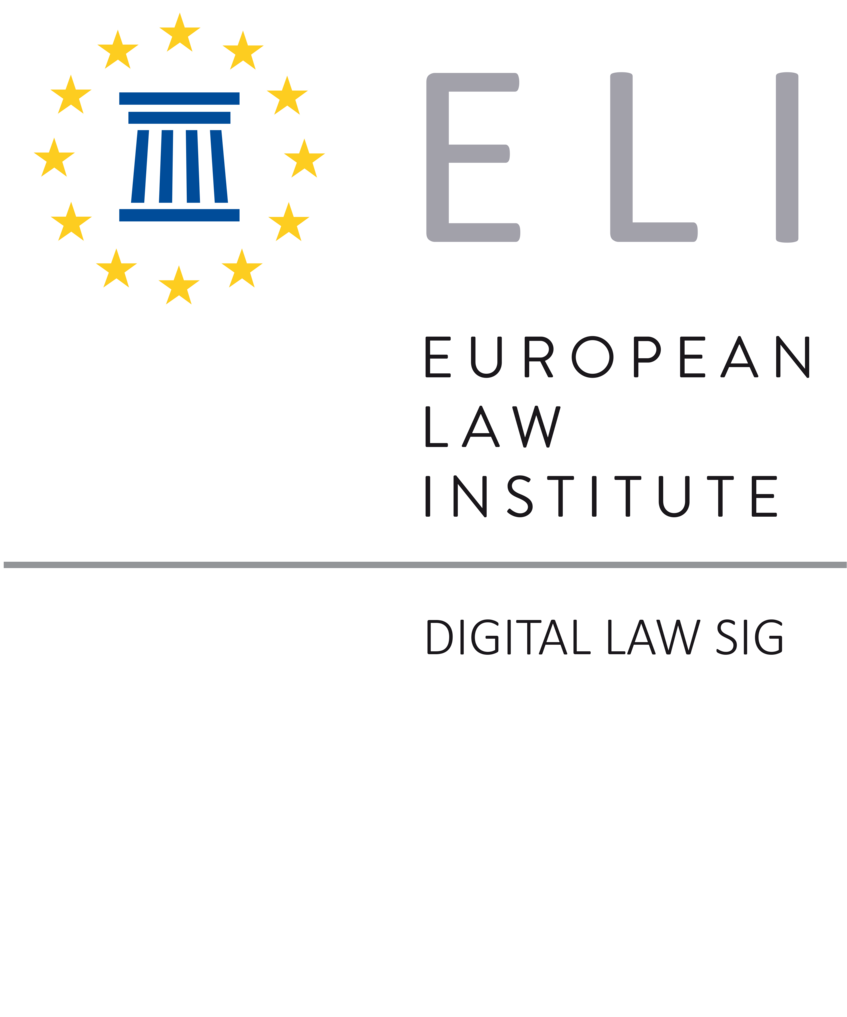 Digital Law SIG
The Digital Law SIG, currently chaired by Alberto De Franceschi and Christoph Busch, brings together experts from Europe and beyond, analysing the impact of digital technology on the law.
The SIG was established in mid-2015. A coordinator has been appointed to each sub group: (a) Online Intermediary Platforms: Hans Schulte-Nölke; (b) Free Flow of Data and Data Property: Christiane Wendehorst; (c) Internet of Things and Self-Driving Vehicles: Hans Schulte-Nölke; (d) Big Data and Personalisation of Private Law: Christoph Busch and Alberto De Franceschi; (e) The Future of Digital Technologies Law Clinic: Michel Cannarsa; (f) 3D printing: Challenges for Contract, IP and Tort Law: Christian Twigg-Flesner; (g) Information, Advice and Intermediation in a Digital World: Leonie Adam and Hans-W Micklitz; (h) The Data Protection Officer: Bénédicte Fauvarque Cosson; (i) Robotics: Andrea Bertolini, Erica Palmerini; (j) Blockchain Technology and Smart Contracts; (k) Artificial Intelligence: Teresa Rodriguez de las Heras Ballel, Pascal Pichonnaz, Juliette Senechal; and (l) Online Dispute Resolution, Privacy & Personal Data Protection: Marco Giacalone and Dariusz Kloza.
The Digital Law SIG welcomes Members from all legal fields. ELI Members with constitutional and criminal law backgrounds are encouraged to join the SIG. Please contact the sub-group coordinator, via the ELI Secretariat, to be a part of this award winning SIG.
For the list of SIG's Chairs and Members, please click here.
Events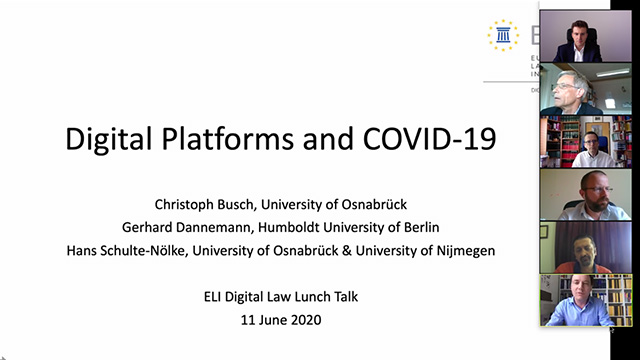 Digital Law Lunch Talks Continue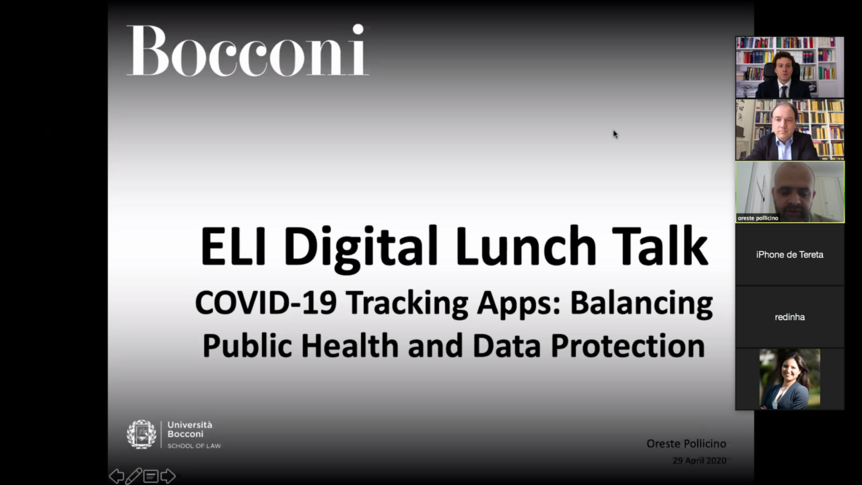 ELI Digital Law Lunch Talks
Conference in Milan