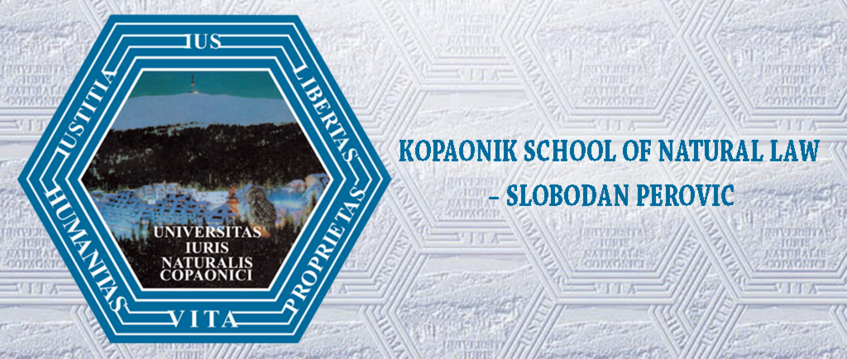 Kopaonik School of Natural Law was established 32 years ago under the permanent general 'Law and Justice' title. Every year since then, it has been the place of meetings of eminent jurists, legal scholars as well as practicing lawyers from across the world.
The founder of the Kopaonik School of Natural Law is Academician Prof Dr Slobodan Perovic, Professor at the University of Belgrade Faculty of Law.
Kopaonik School is organised on the principle of the Hexagon of Natural Law, eg right to life, right to freedom, right to property, right to intellectual property, right to justice, and right to a State ruled by law. Expressed in the form of the six parts to the Hexagon, the debates on these fundamental elements are effected in numerous sections (life, health, environmental protection, criminal law, property, public administration, taxes, contract and torts, commercial companies, international commercial contracts, arbitration, intellectual property, labour relations, international relations and justice, rule of law, etc).
An average of 2,000 jurists from across the world attend the School's annual sessions, which traditionally take place from 13 to 17 December on the Serbian mountain and ski centre of Kopaonik.
Kopaonik School is under the moral auspices of UNESCO established by Mr Koïchiro Matsuura, Director-General of UNESCO in 2005. One should underline the parts of the letter of UNESCO to the participants of the Conference of the Kopaonik School: 'The Kopaonik Conferences on human rights organized over the last two decades have become increasingly important international gatherings…UNESCO considers the Kopaonik School of Natural Law its natural ally in the common efforts to promote fundamental principles of respect for human rights and human dignity as well as the principle of indivisibility, interdependence and equal importance of all human rights.'